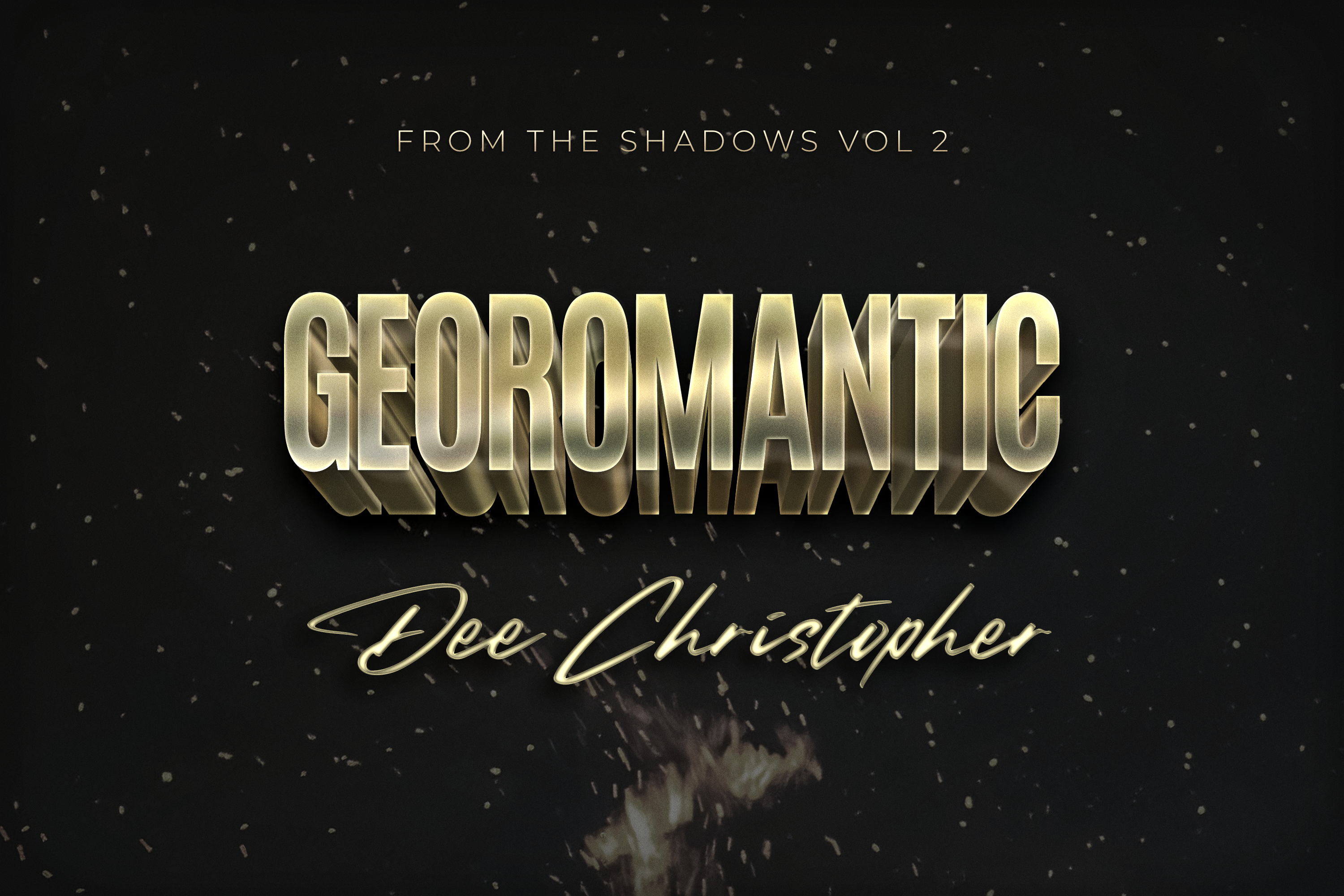 From The Shadows Vol. 2: GeoRomantic by Dee Christopher (Video Download)
From The Shadows is a brand new series from Dee Christopher, available exclusively at e-mentalism.com
In this second volume, GeoRomantic; Dee teaches a brand new, unpublished routine which combines one of the most ancient forms of divination with modern choreography to create a solid esoteric performance piece.
This release comes with a 30 minute video, a PDF and professionally designed artwork to print your own props.
Using just the special cards, a pen and a box of matches; you will combine real fortune telling, intuitive readings and a solid thought reveal in this powerhouse mentalism routine.
Similar to a Q&A act, your chosen participant will write a question out of your sight. They undertake a simple ritual which allows you to intuitively piece together a reading that is perfectly angled towards the question that they wrote. You can reveal the question it's self and if you choose to, the name of a person relating to their question. (See the PDF for additional ideas.)
Not only are you taught a solid, perfectly choreographed routine, a very unique reading system and how to work those two together; (yes, they could work perfectly independently too!) you will also learn about Dee's thoughts on justification and the use of theatrical blocking in close up performance.
These thoughts and ideas perfectly follow on from the discussions on character in volume one; even if you haven't seen FTS V1: Nostradamus LIVES! this information will be very valuable, but these two episodes together will elevate your performances to the next level!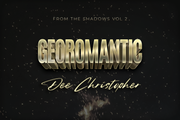 From The Shadows Vol. 2: GeoRomantic by Dee Christopher (Video Download)
Amazing
This is an amazing reading system contained within the zip file that you are sent when you purchase this item. The bases of this routine is a rune-based style reading system based on matches or toothpicks. Basically, you ask a participant to remove matches from a matchbox and ask them to toss them onto the table, when this occurs they create shapes and forms. Once you have identified how many and what they look like you can match them up to a diagram that you are provided, this allows you to be able to provide a very detailed reading based on the layout of the items. This allows you to use the matches and billets to create a reading based on a personal question. The ideas included are very good and the videos included are also very detailed. Thanks for this release.
Dammit
I was all set to hate this. As a reader I'm fairly fed up with methods for divining questions and novel reading systems.
But...
This is beautiful. I won't use the handling that Dee shows, I have other ways I prefer. It's a really nice reading system which doesn't feel new or unusual.
You're probably not going to be using it at psychic fairs but that's OK.
There's even a decent in built justification for having the question written down as the card turns in to a simple tick sheet.
The exact handling isn't for me and I'll be making some changes to the cards but I'm still more than happy with it.
If you don't already do any kind of readings, you won't learn it here but it would be a great routine to practice any existing reading skills.
Bargain..